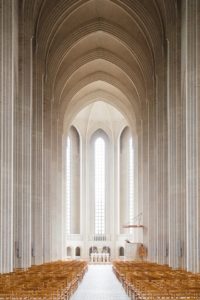 At the Cathedral of St. Joseph , we welcome visitors from all nations and all walks of life. St. Joseph's is a vibrant, active community of faith and a magnificent example of Gothic architecture. Visit us today, and see why we are known as one of America's Parish Church!
The Cathedral 
Open Daily: 6:30am to 8:45pm
Our Mission
Cathedral of St. Joseph mission is to invite people to open their doors and ask Jesus in to their hearts.
This website is intended to be the virtual door to the Cathedral of St. Joseph. Feel free to explore the different ways that you can get involved in our Cathedral community and view our articles online.
Whatever way you get involved, we pray that you will continue to open your heart to Jesus in your everyday life.
Welcome to Cathedral of St. Joseph's website – thanks for visiting!